If you pay attention to the experts, having purpose is critical to wellbeing. Studies have linked sense of purpose to a longer life, better sleep and improved physical functioning as one ages. But finding purpose at midlife can be tricky. You've finished purpose-related tasks like nurturing children, building a career, and carving out a home and community. You've spent more time helping your kids think about their purposes than you have about your own.
Renewed purpose at midlife holds the key to longevity, health and happiness. But narrowing down all the stuff you do in a given week to a single driving force you're going to call your "purpose?" You may as well search for a specific diamond among a pile of precious stones and shimmering gold.
Finding purpose at midlife
Countless people have written books and blog posts, given talks and made movies on the universal quest for purpose. Some have made it their purpose to help others find a sense of purpose. Trying to follow everyone's advice won't clarify your purpose at midlife. But you can choose a resource or two that resonates with you.
Here's a selection of books, TED Talks and movies to get you started.
Books on Purpose
Let Your Life Speak: Listening for the Voice of Vocation*. by Parker J. Palmer, who's better known for The Courage to Teach. A practicing Quaker, Parker emphasizes the importance that listening plays in helping you to discover your life purpose.
The Purpose-Driven Life: What on Earth am I Here For*? by Rick Warren. This is a classic among contemporary Christian books on purpose. Warren adopts a down-to-earth approach to finding answers to life's most important questions: Why am I alive? Does my life matter? What on earth am I here for?
His 2006 TED talk, A life of purpose, reflects on his own crisis of purpose following on the book's incredible success. He explains his central message, that God wants us to use our talents and influence to do good in the world.
A New Earth: Awakening to Your Life's Purpose* by Eckhart Tolle. The author debunks common misconceptions about purpose. For example, he refutes the idea that living with purpose equals having a plan to meet a future goal. Rather than a future destination, "purpose" is all about the present journey. For Tolle, you awaken to your life's purpose when you align yourself with the present moment.
You can find an overview of his book in this excerpt from an interview Tolle did with Oprah Winfrey. In fact, Oprah found the book so transformative that she hosted a 10-part interactive video series with Tolle.
Oprah's passion for purpose
Building a life of significance is one of Oprah's favorite topics. You can find lots of her interviews and book suggestions online. For example, she talked with author Caroline Myss on SuperSoul Sunday about How to know when you've found your purpose.
Oprah's message on life purpose appeals to young and old alike. The Stanford Graduate School of Business appreciated her wide appeal, as well as the connection between her message and business success. They invited Oprah for an onstage interview in 2014, when she encouraged students to "align your personality with your purpose." In talking about her early career, Oprah said she "started listening to the truth." She told students to do likewise, encouraging them to build careers and lives that were true to who they were.
TED Talks to inspire your search for purpose at midlife
TED has curated a playlist of talks to help you find your purpose:
Scott Dinsmore, How to find the work you love
Emilie Wapnick, Why some of us don't have one true calling (see below)
Amy Purdy, Living beyond limits
Larry Smith, Why you will fail to have a great career
Candy Chang, Before I die I want to . . .
David Brooks, Should you live for your résumé . . . or your eulogy?
Boniface Mwangi, The day I stood up alone
These talks will inspire you and introduce different paths to build a life of meaning and significance. If any of them appeals to you in your search for purpose at midlife, see what other resources the speaker may have for you.
Movies to go with your search for purpose at midlife
Face it: we all have longer lists of books we want to read than we can expect to digest. Things like TED talks and blog posts help you set priorities for where to go in-depth. Great films go a step further. They immerse you in different worlds and shift your perspective, opening you to new possibilities.
Here's a partial list of favorite movies that can spur reflection on purpose at midlife. Indeed, they speak to people of all ages. You might choose one for a family movie night.
Prefer to take a break from purpose at midlife?
If you're fed up with all this purpose talk, take look at these purpose alternatives and humorous views on life's meaning.
Books
How to Be Everything: A Guide for Those Who (Still) Don't Know What They Want to Be When They Grow Up* by Emilie Wapnick (based on her popular TED Talk — see above)
Refuse to Choose: Use All of Your Interests, Passions, and Hobbies to Create the Life and Career of Your Dreams* by Barbara Sher
Movies
Monty Python's The Meaning of Life*
What other resources have been helpful to you? Let me know in the comments!
Images via: Shutterstock, AHR/Canva
Join my journey through midlife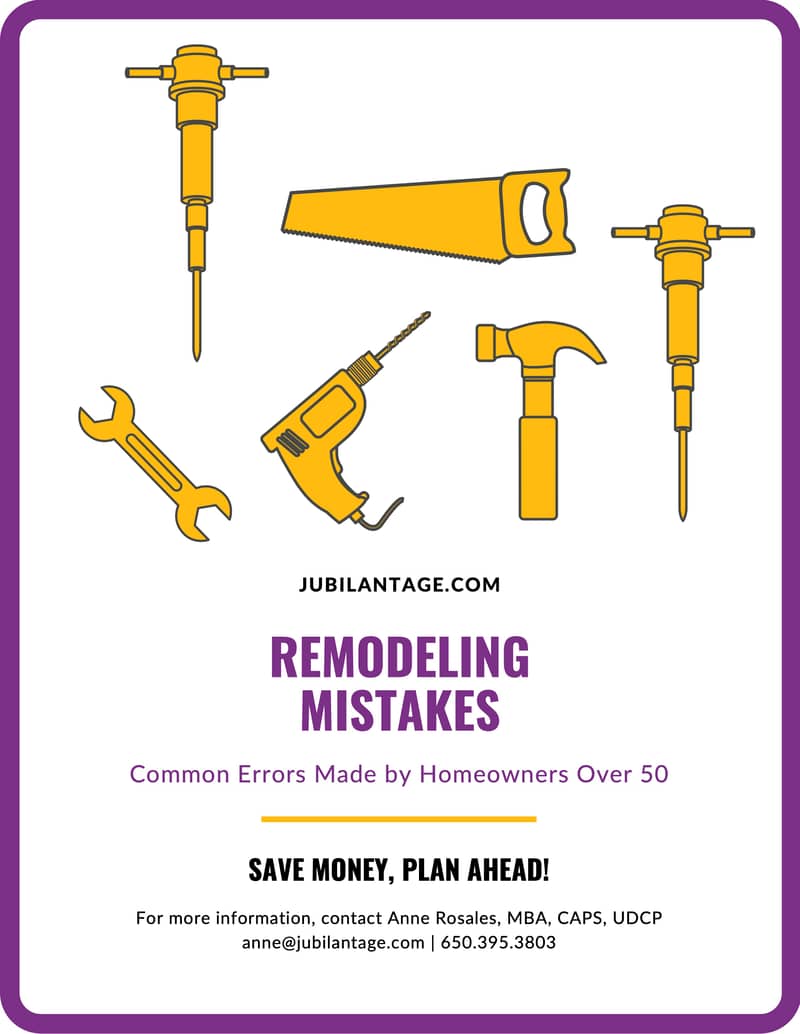 Subscribe to Jubilant Age and download a free checklist of remodeling mistakes to avoid!