My last post discussed the emerging trend of retiring abroad. Although the number of older Americans living abroad is still a tiny percentage of all American retirees, it's growing. Its growth, in fact, is outpacing that of the total population of US retirees.
How can you decide if this option is right for you? Refer to the previous post for lists of hard data and softer concerns you should consider. Then use the resources below help you decide what's right for you.
Books on retiring abroad
Researching different locations and thinking about your priorities for retirement living is fun. It's never to early to start learning about life as an expat, either. Books are a great way to introduce yourself to the topic.
An Amazon search returns scores of books about living overseas. Many of them are short ebooks written by expats with information on a specific country or helpful checklists to use in planning. Others are more comprehensive introductions to living abroad.
Some top books in this category are:
By Susan Haskins and Dan Prescher. The authors left Omaha for Quito, Ecuador in 2001 to become editors for International Living, a dominant source of information about retiring abroad. They offer practical advice on how you can afford a better lifestyle for much less money abroad. A great introduction to the topic.
By Kathleen Peddicord. Peddicord is the founding publisher of Live and Invest Overseas. Like Haskins and Prescher, she's a leading authority who writes for HuffPost, AARP and many other publications. Although this book is slightly older than the one above, it represents knowledge Peddicord has gained by living and working overseas for 30 years. She's also written country-specific guides. Her latest book is How to Buy Real Estate Overseas.
By Tim Leffel. Guide by an award-winning travel writer. Leffel's book is for anyone who's considering living abroad, not just retirees. Having built up a reputation as a "digital nomad," he counsels readers to "cut loose instead of cutting back." His whole pitch is about having a richer, more fulfilling life in a country where living costs are lower. He devotes specific chapters to Mexico, Panama, Ecuador and Thailand.

Websites by and for expats
Several websites offer a wealth of information, both historical and up-to-date, on living overseas. You can mine the data on the web as you consider where to live, how best to make your transition, and how to connect with other retirees abroad.
Don't ignore travel blogs like Tim Leffel's Cheapest Destinations or Nomadic Matt. They'll teach you about traveling abroad, where to go and how to save money. But to learn about retiring abroad, immerse yourself in information written by and for expats. Here are 5 websites to get you started:
The acknowledged leader on the topic of overseas retirement. They publish a magazine ($89 for a 2-year subscription) and extensive blog posts on living, retiring and investing abroad. You can sign up for their free "daily postcards" email list.
Another top source of information about living abroad, this site includes newsletters, special reports and blog posts on different countries. It gives budgets and tips on living and buying real estate overseas. They also have a free email newsletter.
Collects user-generated information about living costs, etc. for localities around the globe. You enter a city or country in the search box. Then it gives you average costs for things like rent, restaurants, groceries, entertainment and other items. You also can look up data users have reported on real estate prices, healthcare, crime, pollution and traffic. A great place to start collecting details to inform your search.
By the US State Department, Bureau of Consular Affairs. Helpful lists with links that guide you on topics like visa and residency requirements, social security, medical care, taxes, voting from abroad and dealing with emergencies.
A non-partisan, membership-based education and advocacy organization. ACA works on issues like taxation of Americans abroad, citizenship, banking, etc. A membership currently costs $70. It includes access to an ACA-branded credit union account you can open from overseas if you need it.

Real people who're retiring abroad
Talking with people who are ahead of you on the retirement journey is a good way to explore your options for retiring abroad. You may be surprised by how many folks are eager to connect with you and tell you about their experiences retiring abroad. Some may even show you around the city where they've chosen to live.
Suggestions for how to meet other expats include:
An online community with 3.1 million members and groups in over 420 cities. You can join for free. Access over 200 City Guides with tips for expat living. Connect with other expats in your city to meet up and do activities. Perfect for learning about a possible location and plugging into the expat community there.
A website with tips like you'll find at International Living and Live and Invest Overseas, but also with country forums. Each country has specific discussion threads you can read and respond to. If you have a question not covered by one of the existing threads, start a new discussion. More oriented toward online than in-real-life interaction, but you could ask people if they'd meet you in person or on the phone.
Conferences
If you want to learn from international experts and meet real expats in person, consider attending a conference. Both International Living and Live and Invest Overseas present country-specific conferences in different locations around the globe. But they also host more general conferences in the United States. International Living will host Retire Overseas Bootcamp Conference 2019 October 11-13 in Las Vegas. Live and Invest Overseas holds its Retire Overseas Conference September 7-10, 2019 in Houston. As with most conferences, tickets can be expensive. But you'll gain valuable insights that should generate savings for you as you make this important decision.
Local expat associations
As you narrow down the number of locations you're considering, take advantage of in-country expat "newcomer services." Expat organizations may offer tours or get-togethers for people who've recently moved or are considering a move to their city.
Retirement developments
In some countries, real estate developers are building communities specifically to attract residents from abroad. For example, Ideal-Living has three retirement communities in Mexico. Visiting such places offers a way to connect with potential neighbors. But make sure to meet people on your own: management will refer you only to the most positive community members!

Top overseas retirement destinations
Both International Living and Live and Invest Overseas have released their 2018 Top Retirement Destinations reports. And there isn't much overlap between the two lists. This suggests there are lots of great options for retiring overseas. Click on the list headers below for details. Or see this article in Forbes for a summary of the two rankings and their methodologies.
International Living's annual index is based on hard data as well as reporting from its local correspondents. They factor in cost-of-living, climate, healthcare, entertainment, governance and other factors.
Panama
Costa Rica
Mexico
Ecuador
Malaysia
Columbia
Portugal
Peru
Thailand
Spain
Live and Invest Overseas' list derives mostly from the preferences of the site's publisher, Kathleen Peddicord. Five of the top 10 cities are in Europe, which Peddicord points out is an excellent value right now.
Alvarez, Portugal
Cascais, Portugal
Mazatlán, Mexico
Cuenca, Ecuador
Valletta, Malta
Occitanie, France
San Ignacio, Belize
Annecy, France
Cittá Sant' Angelo, Italy
Georgetown, Malaysia
Go for a test run – or two, or three
The Top 10 lists and your other research will give you lots of information and ideas to pore over as you think about retiring abroad. There's no need to hurry your decision. Most experts tell you not to buy real estate in a foreign location until you're sure you want to live there.
Living in a place is usually a different experience than vacationing there. Rent a home for several months to check it out first. Get to know the neighborhoods, establish new routines, meet other expats in town. See if you can imagine yourself living there long-term.
There are plenty of short-term rental options you can find online. Best known are VRBO (Vacation Rentals by Owner) and Airbnb, but it's worth looking into local agencies as well. If staying a month or more, you may be able to negotiate a discount from the posted nightly rate.

Take your time before retiring abroad
By starting now at midlife, you can do as much research as you want. Collect and study the data to narrow down your list of possible retirement locations. Go for a visit, see how it feels. Talk with people who've retired there.
But unless you know you love a place, it's best to put off a final decision until you've actually retired and have a block of time to live somewhere else. You may end up trying several towns before settling on one of them.
Or you may decide you like having a home base in the US and living abroad for several months at a time. Perhaps you'll want to return to the same place every year. Or maybe you'll prefer stints in different cities around the globe.
Many expats attest to finding joy in a slower lifestyle overseas. So take your time. Relish the journey.
You might not even choose your destination. It might choose you.
Until that time, be sure to send me postcards from your adventures!
Images via: Shutterstock, Pixabay
Join my journey through midlife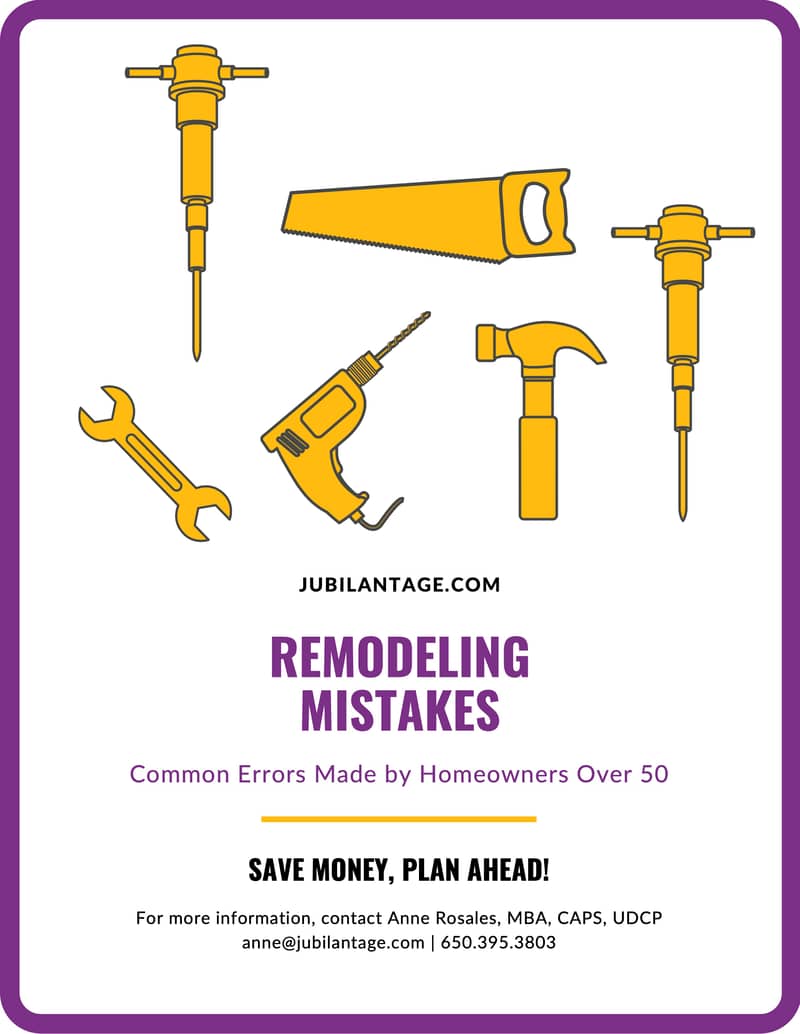 Subscribe to Jubilant Age and download a free checklist of remodeling mistakes to avoid!