What's the appeal of starting a blog at midlife? With as many as 1.5 billion blogs on the internet, and over half of bloggers now between ages 21 and 35, you might think it's not worth the effort. But blogging has changed the way we learn and connect with others who share our interests.
Only 7% of people over age 50 are bloggers today. This means there's room for your voice to enter the conversation. You can join the small but growing number of people who start a blog at midlife. 
It's easy and inexpensive to proclaim your message online. Many of us grew up in times where a small number of media companies controlled the majority of news and entertainment options. But now anyone can be a publisher. If you have an internet connection, blogging gives you a megaphone to address the world.
This post introduces the why and how of midlife blogging. I hope it inspires you to start a blog at midlife.
Why start a blog at midlife?
Share your passion
A frequent reason people start blogs is that they have a hobby or interest they want to share with others. You want to teach the things you're learning. You may be writing poems or songs or stories. You may be taking photos or creating visual art. No matter your topic, there are others online who'd like to talk about it.
Share with family and friends
People often post vacation photos on Facebook or Instagram. Blogging takes this one step further. You might put together a summary of what you did on vacation, where you stayed, the best and worst parts of the trip. Add some photos and voilà, you have a blog post that also records memories for your family and friends.
You can do something similar by posting historical and genealogical information. Or photos you found while cleaning out a parent's attic. You could even co-host a blog with another relative, using it to start a conversation among generations.
Help others
You may not think your accumulated knowledge amounts to much. But you've probably learned a lot about the things that interested you over the years. Many people start blogs to teach others about something they know. For example, you may have built up lots of knowledge about parenting, public relations or retirement planning. Or about scrapbooking, needlework, or cooking on a budget. It makes no difference whether yours is a professional or recreational skill. People search the internet to learn about all kinds of subjects.
Advance your cause
Another reason people start blogs is to promote a political or social cause they feel passionate about. Recent news has shown a darker side of this reason for blogging. But the internet is available to everyone: you can raise your voice and connect with others who share your views and will help advance your cause.
Make money
Making money is not a good reason to start a blog at midlife — or at any age, for that matter. Only 5% of bloggers earn a living from blogging alone. However, many use blogging to supplement other sources of income, increase their professional credibility, or promote their "main" businesses. To learn about options for monetizing a blog, check out this post from Problogger. But you shouldn't aim to create a blog that will replace your full time income — the odds are not in your favor.
Learn new stuff
Not only can you learn about your topic from other people online. But having your own blog will help you learn about technology. Even though you don't need technical know-how to start a blog, you can explore as much of the technical side of blogging as you want. Learning new things is good for your brain. It may even give you something different to talk about with your tech-savvy kids.
How to start a blog at midlife
Social Sharing Platforms like Tumblr
Lots of people blog on Tumblr, LinkedIn or another social sharing platform. This can be a great solution for you, especially if you already use the platform and want to build a bigger personal presence on it.
But before you invest much effort in blogging on a social sharing platform, read their terms of service. You know, the ones everyone agrees to without looking at. While most allow you to keep full rights to any content you post on their platform, they also give themselves a non-exclusive license to use your content without royalty payments.
In a worst-case scenario, a platform might go bankrupt and your content would disappear overnight. This situation is unlikely for any of the major social networks. But it's something you should keep in mind as you choose a blogging platform.
Platforms like WordPress
Platforms designed specifically for blogging include WordPress.com, WordPress.org and Squarespace.com.
A key difference between WordPress.com and WordPress.org is that WordPress.org is an open-source platform. Although it's completely free to use, you have to supply your own domain and hosting. This may sound difficult, but it's not. And you'll get complete control over your site, plus unlimited access to plug-ins and other ways to customize your blog.
WordPress.com is a hosting service that is free up to 3GB per year. It also offers multiple paid plans. On the free plan, your blog's URL will include the extension "wordpress.com." For example, YourAmazingWebsite.wordpress.com. This may be fine with you, or you may want to upgrade your plan so you can have a more sophisticated-looking web address.
A nice option for non-techies: Squarespace.com
Squarespace offers beautiful design templates and web hosting. Their all-in-one packages start for as low as $12/month. They offer a free trial so you can check out the service.
There are lots of blogging options out there, but these sites are good places to start. Figure out what works best for you. Know you can start on a free platform, then switch later if you decide another one meets your needs better.
Online instruction to help you start a blog at midlife
Problogger recently launched a free online course called "The Ultimate Guide to Starting A Blog." The video instruction and pdf handouts help you zero in on the purpose and content of your blog. Then they walk you through the more technical aspects of getting a domain name, setting up your blog and so on.
If you want to learn all about blogging, you might enjoy the Problogger podcast. It features Darren Rouse, founder of Problogger and Digital Photography School. The weekly podcast offers tips on creating content, growing your audience, engaging readers and monetizing your blog. Plus, Darren's Australian accent is fun to listen to!
Author and well-known online entrepreneur Michael Hyatt posts frequently on blog creation and gives tips to grow your online "platform." "How to Start a Blog" overviews key steps in creating any type of blog. He offers step-by-step instructions for setting up a blog on WordPress.org in "How to Launch a Self-Hosted WordPress Blog in 20 Minutes or Less."
There are lots more tutorials that will help you start a blog. Search for one that works for you.
Just do it
You can study and plan all you want, but you'll never develop the perfect blog formula. It's best just to get going.
I started blogging several years ago with Second Serve. I don't post to it very often anymore. I started it as a way to learn about the blogging medium and also to process my thoughts on life's transitions. I wrote a lot about tennis (hence the blog's name) and how I see events on the tennis court as reflections of "real life." I enjoyed writing and posting photos on Second Serve.  I also liked sharing my articles with family and friends who subscribed or saw links I would post on Facebook.
Blogging regularly is hard. It's not for everyone. But setting down your thoughts, pictures and insights will weave a story that grows over time. A story others can enjoy now. And one you might also revisit and enjoy later when the experiences and emotions aren't as fresh.
Good luck as you start a blog at midlife. And let me know how it goes. In the meantime, enjoy this infographic from Social Media Today on the state of the blogosphere in 2017.
Images via Shutterstock, Social Media Today
Join my journey through midlife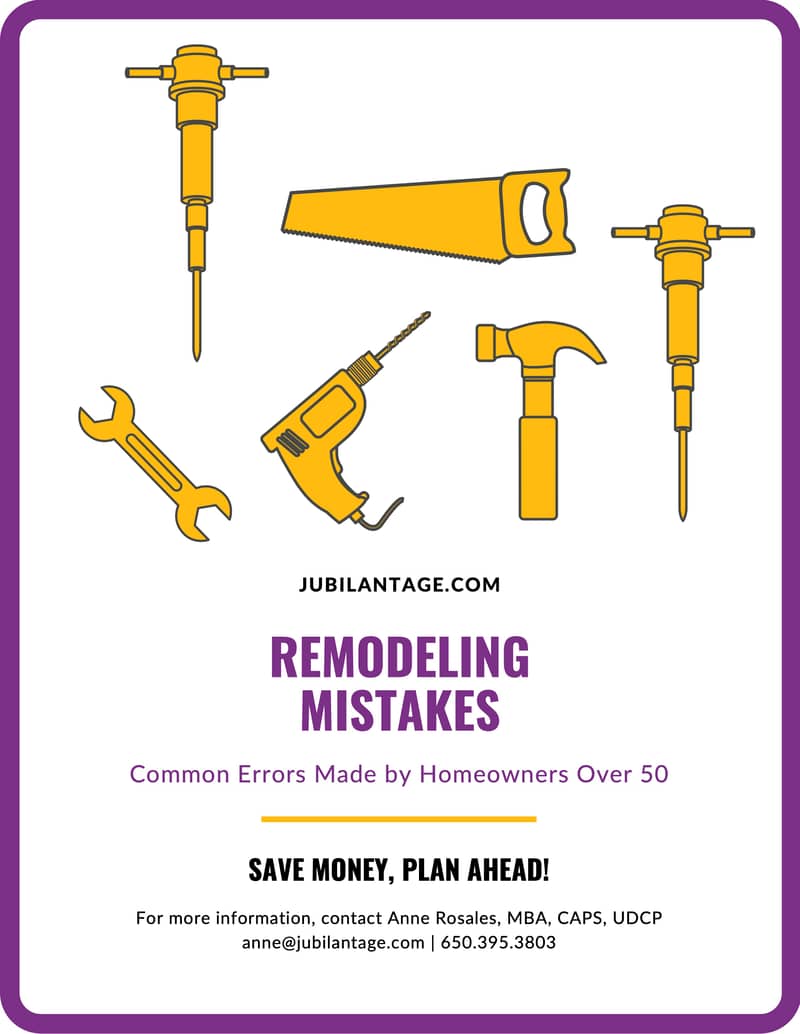 Subscribe to Jubilant Age and download a free checklist of remodeling mistakes to avoid!