Affordability looms large in people's thinking about where to retire. Three of ten married Americans (28%) have downsized or expect to downsize their home in retirement. Two of ten (18%) have moved or plan to move to a more affordable location. People are living longer, and the cost of living continues to rise. It's only natural to worry about how'll you secure an affordable retirement.
A key element in crafting an affordable retirement is where you choose to live. This might mean transitioning to a smaller home in your present community. Or moving to a different city where housing and other costs will be lower. But there are lots more factors you should consider when choosing a location for life's next chapter.
Even if you won't be retiring for another decade, the choice of where to live is one you should start working on now. This post will give you an overview and help you think about what matters most to you as you consider a retirement move.
"Affordable retirement" may seem like an oxymoron
Statistics on Americans' retirement savings are grim. About 29% of households ages 55 and older have neither retirement accounts nor pensions. And you can't bet that Social Security will cover your retirement expenses, either. Average retiree Social Security benefits amount to just over $16,000 per year.
Analysis by the Economic Policy Institute (EPI) provides a similarly disturbing picture:
Average retirement savings

ages 50-55: $124,831
ages 56-61: $163,577

Median retirement savings (since "super-savers" throw off the averages)

ages 50-55: $8000
ages 56-61: $17,000
These figures suggest that most people in midlife today have no chance of realizing an affordable retirement. But if you have some savings and want to maximize disposable income in retirement, moving to a lower-cost home could make a big difference in your physical and emotional well-being. Lowering monthly fixed costs may enable you to do some things you've dreamed about. Like traveling, or helping your children. Or just worrying less and enjoying life more.
Combine an affordable retirement with a high quality of life
But affordability isn't the whole issue. While the cost of living is important, other factors contribute to your overall quality of life. WalletHub's 2017 Best & Worst Places to Retire aims to help people plan an affordable retirement that still honors personal priorities for quality of life. Their report rates the "retiree-friendliness" of 150 top US metro areas across 40 different metrics, grouped into four categories:
Affordability. Cost of living, tax-friendliness, cost of home services.
Activities. Recreation and senior centers, golf courses, theaters, art galleries, adult volunteer activities.
Quality of Life. Percentage of the population that is 65+, elder-friendly workforce, weather, crime rate, air and water quality.
Healthcare. Healthcare facilities per capita, medical practitioners per 10K residents, emotional health measures, life expectancy.
Based on an equal rating of these four categories, WalletHub designates the following six cities as best for retirees:
Orlando, FL
Tampa, FL
Miami, FL
Scottsdale, AZ
Atlanta, GA
Salt Lake City, UT
Data to inform your retirement choices
WalletHub's data-driven approach to retirement location selection excels in its website's interactive capabilities. So for example, you can sort their list in different ways by clicking the arrows at the top of each column. Here are the #1 cities in each category:
Affordability – Laredo, TX
Activities – San Francisco, CA
Quality of Life – Honolulu, HI
Healthcare – Sioux Falls, SD
Studying the WalletHub data lets you come up with your own list of cities that match your personal retirement priorities. If you're most worried about affordability, you might want to move to Laredo. But since the report ranks all 150 cities on affordability, check out the top 25 in this category. There may be other cities that appeal to you more.
On the other hand, perhaps cultural and volunteer activities are super-important to you. If this is the case, start thinking about how you can design an affordable retirement that connects you to the activities you love. For example, San Francisco, Washington, DC and New York rank 1, 2 and 3 in the activity category. You might be willing to sacrifice in other ways so you can be close to these cultural meccas. But Miami, Atlanta and Tampa rank among the top ten cities in this same category — and they score higher on affordability. It's something to think about.
Other factors to consider
The WalletHub survey covers lots of factors that matter when you're choosing where to retire. But there are still others, some of which may be significant in your decision. For example:
Cultural and ethnic diversity
Political climate
Proximity to a major airport
Proximity to family
Lifelong learning options
Proximity to friends and/or ease of making new friends
No doubt you'll come up with more things that matter to you when selecting a retirement location. Make sure to write your list down and evaluate potential communities in light of these concerns, too.
Design your affordable retirement
WalletHub's data can help you do retirement planning "by the numbers," using more measures than just than affordability estimates. Let its interactive survey results spark your creativity. In particular, they might help you identify retirement options you hadn't thought of before. After focusing on a handful of potential places to retire, search the web to find out more about them. Then book one or two short-term rentals. You'll learn a lot by living in a place that you probably won't find out while there on vacation.
Don't rush, but don't wait too long. You don't have to make big changes now at midlife. Nor should you feel pressure to do something right after cashing that final paycheck someday down the road. But if you plan to move to a new city, doing it when you're younger will be easier. You'll have more energy to get out and explore your new community, pursue activities and make new friends.
Data only gets you partway there
Selecting where you'll retire is an important decision. Analyze as much information as you can. At the same time, the choice of where you'll live goes beyond the data. After you've looked at the information you've compiled, see what your heart tells you.
Only you can set your priorities for this next chapter of your life. You want an affordable retirement, but you'll be happiest if you balance cost factors with other considerations that matter to you.
Let me know about other resources you find helpful. And good luck with your planning!
Images via: Shutterstock
Join my journey through midlife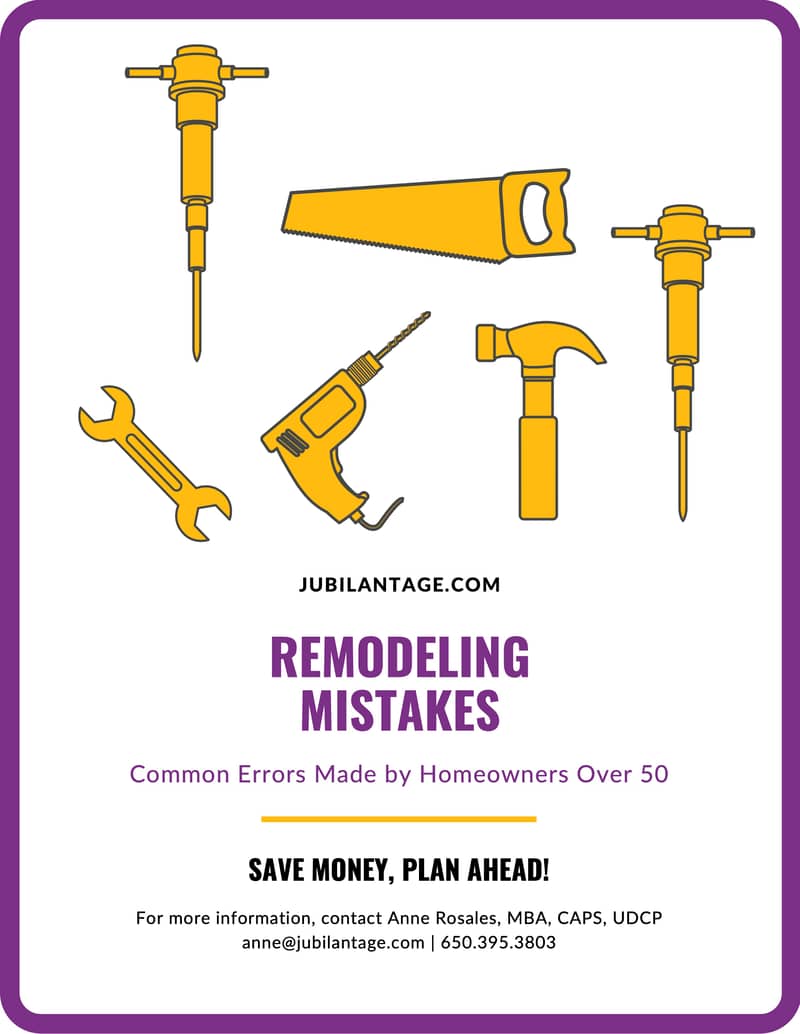 Subscribe to Jubilant Age and download a free checklist of remodeling mistakes to avoid!