Is plant-based eating a game-changer for health? Or just another craze? I thought I'd do an experiment in plant-based eating myself, so I ate no animal products for 2 weeks straight.
Here's what I learned from 2 weeks of plant-based eating.
Why I chose to do 2 weeks of plant-based eating
My last post summarized research on plant-based eating in midlife. Check it out to learn the different interpretations of "plant-based," why people choose it, and how it can benefit your health as well as the environment.
In addition to sources mentioned in the other article, I learned of potential health transformations from eating only plants and no processed foods in documentaries like What the Health. So I chose to do 2 weeks of whole-food, plant-based eating in the hopes that I'd notice a greater change in my own physical and/or mental well-being.
For these two weeks, I adopted a strict interpretation of plant-based: no animal products whatsoever and no processed foods. I didn't try to limit my calorie consumption, but I also didn't go overboard on high-calorie plant-based food like pasta, nuts, avocados, etc.
Notes from 2 weeks of plant-based eating
I kept notes on my 2 weeks of plant-based eating. While I won't bore you with all 14 entries, here are some highlights to give you a sense of my journey:
Day 1
I went to Whole Foods and bought $195 of vegetables, fruit, grains, and legumes. Plus a 4-pack of chicken breasts to grill for my husband, as he didn't plan to join me on the 100% plant-based diet.
For dinner I made delicious sweet potatoes served with Thai-style slaw and peanut sauce ( recipe from A Couple Cooks).
Day 2
Lots of chopping. Prepped veggies for later in the week and put together a fantastic Greek-style watermelon salad from NYT Cooking, made even tastier with modifications my friend had suggested (serve over arugula, add pistachio nutmeats). I had to skip the feta, but my husband enjoyed it. He added grilled chicken for dinner and I had leftover yams and slaw from last night.
Day 3
At the risk of TMI, I have to note that the extra fiber and legume consumption from a plant-based diet does take a toll on your system — at least initially. While I knew I was benefiting my gut, I definitely experienced an increase in gas. Supposedly this diminishes over time as your body becomes accustomed to your new way of eating.
Day 4
"I think I'm done with chicken for a while." This was my husband's comment to me after he'd been eating some leftover chicken thighs plus the grilled chicken breasts I'd made for him a couple of days ago.
I, on the other hand, felt great. Lots of energy, good sleep at night.
Day 7
Breakfast was Kite Hill yogurt with fruit and nuts. This was a Greek-style, almond milk-based yogurt — one of the creamier plant-based yogurts available. It was fine. But I'll admit that I prefer Strauss' Greek Yogurt or Fage Total — both of which are dairy-based.
Dinner consisted of roasted vegetables, barley, kale, and onion with tomato sauce. I added some meatballs for my husband. But I found the dinner somewhat lacking. Not surprisingly, I felt hungry later on.
I didn't sleep well that night despite a bedtime snack. I woke up at 4:30 am with my stomach rumbling. I resolved to get more nutrition during the day going forward.
Day 10
Went out for dinner. Hard to believe that highly-rated restaurants still don't have many plant-based options, given how many Americans are trying to eat vegetarian and vegan meals. I ate a Brussels sprouts salad (delicious) and vegetable chow mien (meh). The only other vegan item on the menu was a plain green salad. I imagine I could have asked the waiter for special accommodation. But we were entertaining guests, and I didn't want to draw attention to myself.
Day 11
Bored of plant-based food. I didn't want a green smoothie for breakfast AGAIN, so I ate whole-wheat toast with organic peanut butter. Lunch was uninspiring. Leftover lentils at snack time were ok, but I would have rather eaten cheese and crackers.
Day 12
Tonight my kids made a vegan feast: homemade tortillas, strawberry salsa, beans, and lots of roasted veggies. I really appreciated that they went out of their way to do something so nice for me. But my daughter-in-law looked tired from all the chopping and prep work. Conclusion: eating this way involves a fair bit of time if you don't want to rely on frozen or pre-cut vegetables.
Day 14
I was ready to eat fish, eggs and modest amounts of dairy again. But I didn't really miss chicken, pork, or beef. At the same time, I wasn't sure how much of a permanent change this experience would be producing in my long-term dietary choices.
We went out for our 35th(!) wedding anniversary. The restaurant's specialty was soufflés, so I tried a mushroom soufflé for my entree. I think the cream and eggs in the dish were too rich after my 2 weeks of plant-based eating. While I enjoyed dinner, I didn't sleep well at all.
Day 15
I lost one pound over the past two weeks. Maybe that wasn't a long-term weight loss, but at least I didn't gain. And let me be the first to say, I'd been eating a lot. Other than controlling my intake of foods like nuts, avocados, and pasta, I really didn't limit myself. My conclusion: plant-based eating seemed to work for me weight-wise.
6 things I learned from 2 weeks of plant-based eating
My 2-week experiment revealed 6 key lessons for me:
1. Plant-based eating helps me manage my weight
I experienced a small weight loss which might or might not turn out to be sustainable. But I felt leaner. I got up from the table feeling full but never stuffed, and my jeans seemed to fit better (a truer test than the scale, as far as I'm concerned!)
2. I don't want to go 100% plant-based
I like dairy products, fish, and occasional meat. I simply feel better when I eat less of them. To tell you the truth, I don't miss eating chicken, beef, and pork. I don't feel like I'm depriving myself. In fact, I feel happy when I eat mostly plants.
3. I like to use oils when I cook
This is something that Forks Over Knives recommends you avoid if you're adhering to a whole-food, plant-based diet. But sorry, I can't get hung up on the oils thing. I avoid fried and fatty foods but have no problem using plant-based oils like avocado oil and EVOO in moderation. Maybe I'd feel differently if I were at high risk for coronary disease. But I can't get excited about sautéeing veggies in water.
4. I don't need to focus on protein so much
I used to think I should get significant protein at every meal. This thinking probably came from the high-protein, low-carb orientation I've had for over 20 years. Yet we don't really need that much protein. The average woman's Recommended Daily Allowance (RDA) of protein is 40-50 grams, and the average man's is 50-60 grams.
A typical 6-oz portion of chicken provides 48 grams of protein — all the protein the average woman requires in an entire day. Alternatively, you could combine protein from different sources like quinoa, chickpeas, tofu, almonds, and so on, choosing to spread your protein intake throughout the day. Eating plant-based gives you plenty of protein and permits you to eat a higher volume of food that will keep you feeling full longer.
5. Restaurants can be challenging but not impossible
Not all restaurants offer options that are clearly plant-based. And in particular, plant-based takeout meals other than salads can be hard to find. But this is changing as more Americans try to consume less meat. Restaurants value your patronage and will do their best to accommodate your dietary preferences. It's ok to ask for modifications.
6. Plant-based cooking stimulates my creativity
Learning to combine grains, legumes, and vegetables has opened up a whole new source of cooking inspiration for me. I was getting tired of the basic low-carb dinners of meat, vegetable, and salad. I'm energized by finding plant-based recipes online as well as by discovering plant-based cookbooks.
Plant-forward eating is my future
In the weeks that have followed my experiment of 100% plant-based eating, I've adopted a mostly plant-based diet. Some people call this approach plant-forward. You could also call it whole-food, plant-strong. For me it means eating:
Lots of non-starchy vegetables and some fruits
A few starchy vegetables like yams
Protein from legumes or grains like quinoa
Healthy fats like olive oil, nuts, avocado
Milk substitutes like almond or oat milk
Fish, eggs, yogurt, or butter 2-3 times per week
Chicken, beef, or pork once a week or less

I don't adhere to strict guidelines. I'm certainly not going to ask for a special diet accommodation when others are hosting me. But when given the choice, I'll probably choose a fish or vegetarian entree.
😃 Oh, and I'm definitely not planning to stop eating dessert 🧁 or drinking wine.🍷
Your choice to make a difference in your diet
I encourage you to experiment with plant-based eating. Even a slight change to your diet, like going without meat once or twice a week, might generate new insights. Keep notes on what you eat and how it makes you feel.
I think of this as experimenting on myself. It's a great way to learn what works for you. Give it a try and see what you learn!
Images via: Pexels, AHR
Join my journey through midlife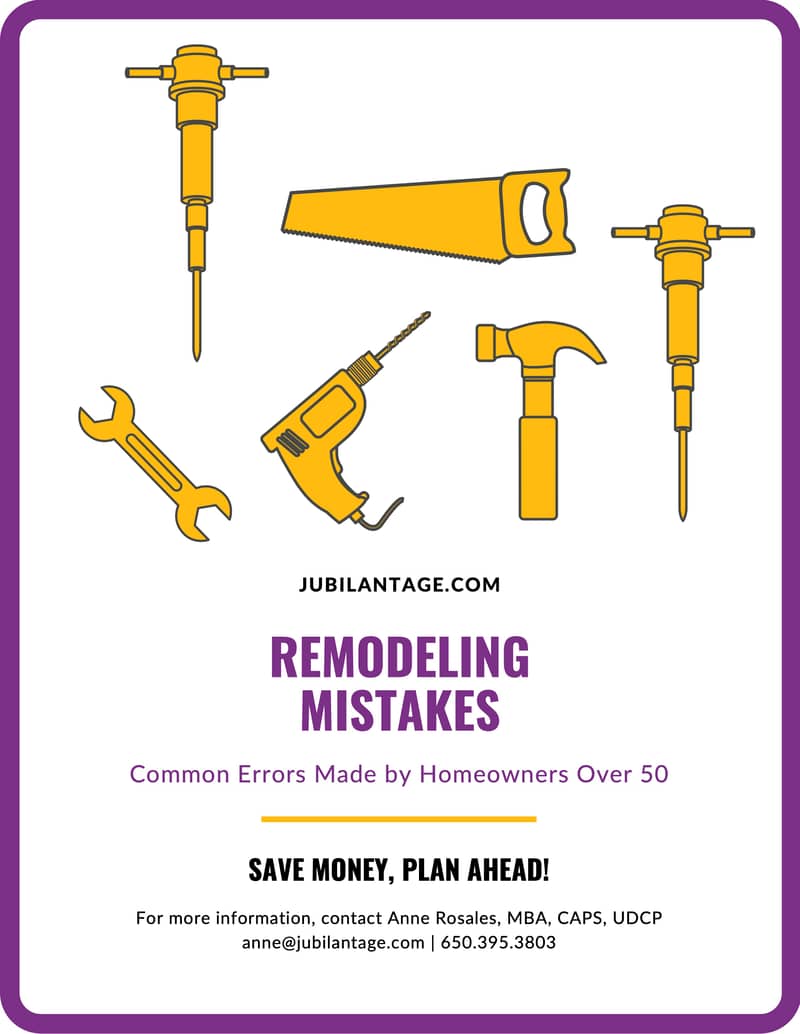 Subscribe to Jubilant Age and download a free checklist of remodeling mistakes to avoid!