Approximately two-thirds of the world's population lives on a primarily plant-based diet. Although that estimate connects to issues of poverty and the availability of meat worldwide, it also indicates that America's meat-focused way of eating might not be the best. Not surprisingly, more and more people are giving plant-based eating a try.
I wanted to understand what plant-based eating really means, why people are switching to plant-based diets and whether this way of eating is something that can benefit me at midlife.
Here's a summary of my research. This post will help you distinguish the different types of plant-based diets, why people choose plant-based eating, and how to get started with it. See what you think about whether plant-based eating in midlife is something that works for you.
What's a plant-based diet?
I initially thought that plant-based was nothing more than a marketing spin. A new term for a concept that's been around for decades. I mean, wasn't plant-based eating the same thing as a vegan diet?
Plant-based and vegan aren't necessarily the same thing
Time Magazine has described veganism as "an extreme form of vegetarianism" and traced the term back to 1944. But veganism started much farther back in time. Vegan diets were often associated with cultural or religious practices found in ancient Indian or eastern Mediterranean societies. More modern philosophies promote a vegan lifestyle as something that benefits people, animals and the environment.
A vegan eats no animal products at all: no beef, pork, chicken, fish. Moreover, they consume nothing derived from animals. This includes eggs, milk, other dairy products, honey (it's from bees), and so on.
Yet vegan diets often allow for processed foods, as long as they're derived from plants. For example, vegetable chips might be considered vegan, but because they're processed foods, a person focused on whole-food, plant-based eating would avoid them. Likewise, vegans might be comfortable with refined sugar sweeteners. But someone on a whole-food, plant-based diet would not.
Plant-based vs. whole-food, plant-based
The trending concept is actually whole-food, plant-based eating. This differs from veganism and the more general term plant-based with a focus that avoids processed foods. The idea is that processing reduces foods' nutritional value, adds salt and other harmful preservatives. In essence: food processing takes away the good and adds the bad in its place.
Forks Over Knives, an excellent resource on plant-based eating, has a helpful guide to the differences between vegan, plant-based, and whole-food plant-based diets. They even have a chart that spells out the differences in an easy-to-understand format – see the link for details.
Plant-based vs. Mediterranean diet
In actuality, there are many interpretations of whole-food, plant-based eating. This is similar to the multiple interpretations that exist for the Mediterranean diet. The Mediterranean diet emphasizes vegetables, fruits, whole grains, olive oil and nuts. Its followers tend to prefer fish over other meats. They place value on whole foods rather than processed ones. And they explicitly choose to enjoy wine in moderation. Grapes are plants, after all!
In plant-based eating, you obtain most of your nutrition from plants. The Mediterranean diet can be considered plant-based, as it suggests selecting most of your protein from sources like legumes, not meat. Furthermore, many people who call themselves plant-based eaters still choose to consume animal products or processed foods 10-20% of the time. Thus a follower of Mediterranean diet principles could also consider herself to be following a whole-food, plant-based diet.
It's ultimately a personal decision: within the overall rubric of plant-based, you can decide to pursue a strict vegan (and hopefully whole-food!) diet or adopt a more flexible eating style.
Health benefits of plant-based eating in midlife
Getting the bulk of our nutrition from plants is not a new idea. But modern research has confirmed the wellness benefits of plant-based diets. In The China Study, a 20-year study of nutrition habits and health first published in 2005, scientists established a strong link between plant-based eating and human health.
Physical and mental benefits
Advocates of plant-based eating claim it boosts your health in many ways, including:
reduction in chronic diseases such as heart disease, diabetes and cancer
lowering of inflammation in the body — a contributing factor in joint pain, digestive issues, etc.
stronger immune system
weight loss
lower risk of cognitive decline
more energy
increased emotional well-being

Plant-based eating and longevity
Scientific evidence for plant-based eating as a practice that will help you live longer and healthier is growing.
For example, Valter Longo, creator of The Longevity Diet, advocates a "Mediterranean, mostly vegan" style of eating to guard your health for the long term. He also promotes intermittent fasting, especially his own version called the Fast Mimicking Diet. You can read about my experience on the FMD here.
Harvard Health reports that two studies published in 2020 associated longevity with higher plant protein consumption or with partially replacing dietary animal protein with protein from plants like beans. These studies add to a growing body of scientific evidence of plant-based eating's longevity benefits.
How a plant-based diet benefits the planet
Many people are decreasing their reliance on protein from animal products out of concern for the earth.
Cows vs. cars: greenhouse gas emissions
According to the Food and Agriculture Organization of the United Nations, 14.5% of global greenhouse emissions are due to livestock production and processing.
Environmental watchdogs cite EPA statistics that indicate similar amounts of greenhouse gases come from livestock as from vehicles. But there's a significant difference in the gases themselves. Cows produce methane, and cars produce carbon dioxide. In the short run, methane's impact on global warming is 23 times worse than CO2. According to this line of reasoning, meat production's impact on climate change is substantial. Translation: cows are worse for the environment than cars.
Plant-based eating's sustainability
Another argument for eating protein from plants rather than animals is that plant-based eating is more sustainable. Nearly a quarter of Earth's livable space is dedicated to animal grazing. Moreover, since animals eat plants, plant-based diet advocates compare the pounds of grain required to produce one pound of edible meat or raw milk:
Beef 20.0
Pork 7.3
Chicken 4.5
Milk 1.1

Demand for animal feed also affects use of water, another limited natural resource. Producing 1 pound of animal protein requires 100 times more water than producing 1 pound of grain protein.
Reducing consumption of animal products won't completely resolve the climate change and environmental sustainability issues we're facing. Nonetheless it's something an individual can do to make a difference. Switching to plant-based eating at midlife might be one small way you can benefit your children as well as future generations.
Countering the industrialization of US food production
Films like Michael Pollen's Food Inc paint an unflattering picture of the corporate food industry, offering a view of animal production that could turn your stomach. This documentary suggests an individual can promote environmentally conscious, sustainable food production by choosing to consume locally produced, small farm dairy and meat products.
Food activists like Pollen are criticized, however, for failing to offer a solution that works on a large scale. Specifically, opponents argue that Pollen's recommendations don't sufficiently address the enormity of our food production problems. Given the current state of the US food industry, shifting to more environmentally conscious, sustainable ways to feed our country (and the world) is nearly impossible.
Return to simpler eating habits
Yet more Americans are opting for grass-fed beef, pasture-raised eggs and organic produce than ever before. In doing so, they're voting to reduce their intake of processed foods, pesticides and corn-fed livestock.
Although these high-quality food sources tend to cost more than mass-produced meat and vegetables, people are choosing them for health and social reasons. It's a return to the simpler eating habits of prior generations. In this respect, eating more plants, less processed food and locally-sourced animal products is a vote for your own longevity as well as that of the planet.
Midlife people are choosing a plant-based diet
Statista states that 5% or fewer of Americans ages 50+ consider themselves vegan or vegetarian, as compared to 12% of consumers ages 30-49 who say they're vegetarian or vegan.
But interest in plant-based eating is on the rise overall. Statista also reports that sales of plant-based meals grew by 28% in 2018. This includes a 24% increase in sales of meat alternatives. Also of note, milk alternatives represented a $1.6 billion market.
When one considers a broader interpretation of plant-based eating that includes small amounts of animal products, the percentage of people pursuing a plant-based diet in midlife far exceeds the 5% who consider themselves strictly vegetarian or vegan.
Plant-based eating in midlife is a choice to join a small but growing cadre of health-conscious, environmentally-responsible individuals who seek to benefit their own longevity as well as the lives of their children and grandchildren.
Getting started with plant-based eating in midlife
Adopting a plant-based diet is not an all-or-nothing change. You can start gradually and see if you feel different over time. Here are some resources to spark your creativity and help you consider how you might incorporate more plants into your diet:
I chose to experiment with a 100% plant-based, whole-food diet for two weeks, just to see what it was like. My next post will tell you what I learned.
In the meantime, check out the resources above and think about how you might want to change your eating style.
Images via Pexels, Pixabay, AHR
Join my journey through midlife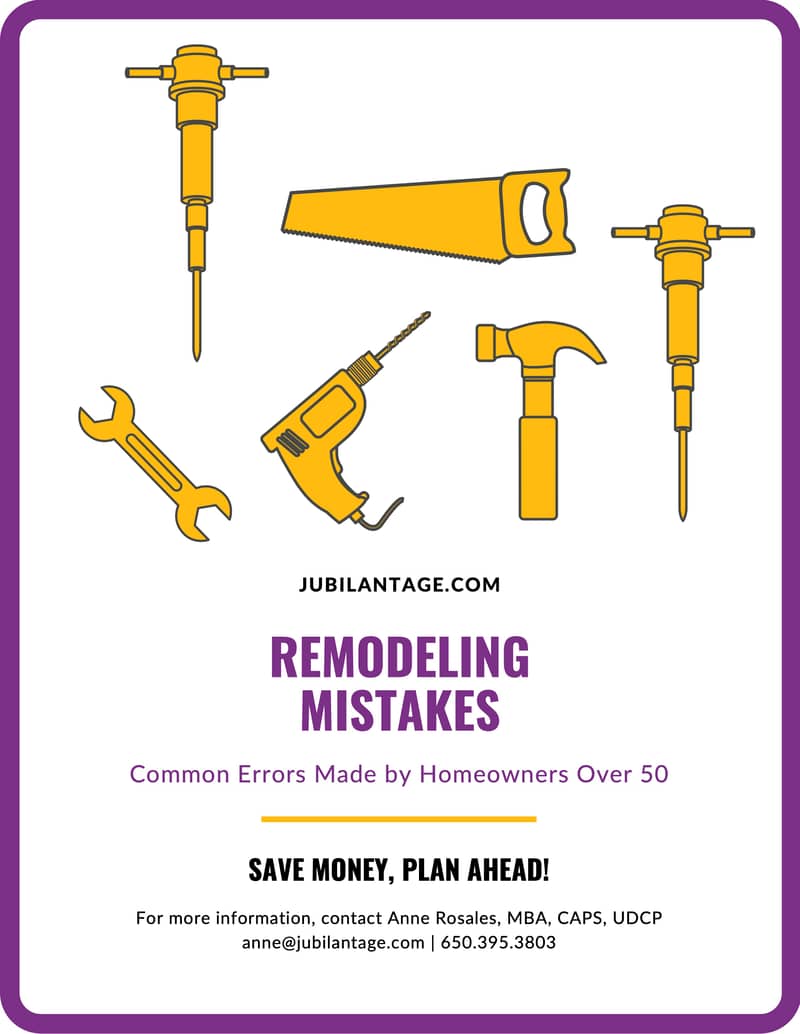 Subscribe to Jubilant Age and download a free checklist of remodeling mistakes to avoid!